Heritage Center staff assembled at Sequoyah State Park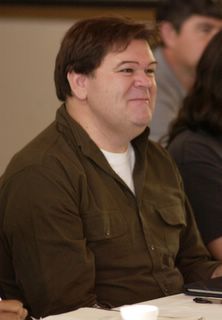 Star volunteer Roy Hamilton...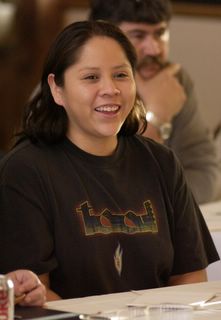 Becky Adair...
IT guru Will Burgess...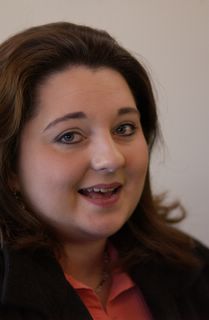 Ami Maddocks, realizing that all 2,500 invitations have got to be addressed and stamped in the next hour...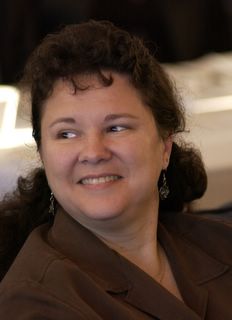 Susan Cro...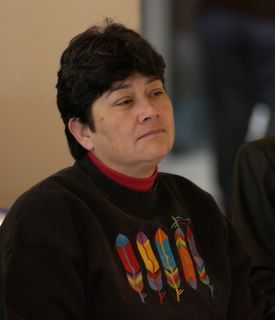 Tonia Weavel, skeptical of an anonymous e-mail telling her that she's won the Powerball Lottery...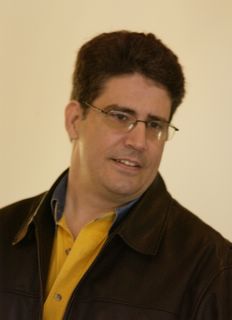 Rick Fields...
Mickel Yantz...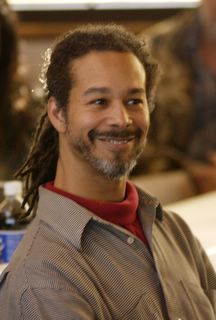 Mel Phillips, anticipating lunch...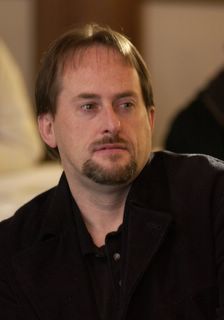 Gene Norris, realizing that he's got 400 e-mails back at the office inquiring about the dreaded Cherokee princess great-great grandmother...
Robert Lewis, deep in thought...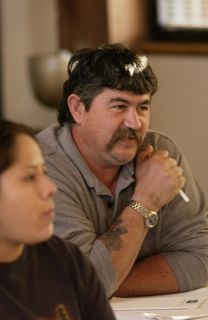 Perry VanBuskirk...
Rachel Dew...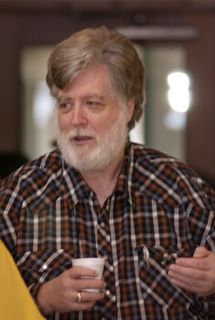 Tom Mooney, explaining that yes, you're wrong, and yes, he's right...again...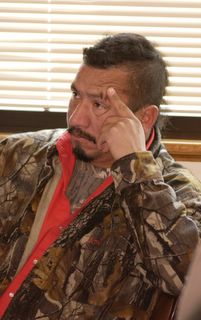 Rex Smith...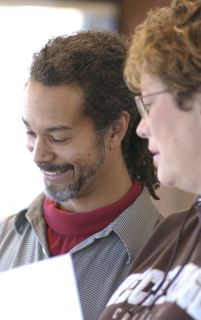 Mel and Rhonda...
Rhonda Clemons...
Fire extinguisher lecturer explaining that it's unwise to use a Class Q extinguisher on a Class A birthday cake...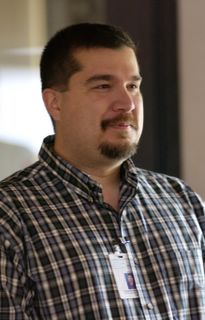 Blood-borne pathogens speaker explaining that blood can be icky...
Kathryn Roastingear...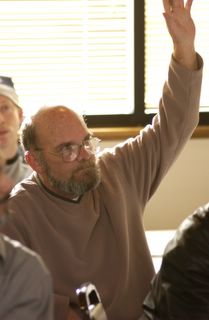 Dave Norfolk, asking if we can add hula dances to the standard group tour package...
Mickel Yantz, thinking "No, we can't."...
Fire extinguisher used to treat blood-borne pathogens...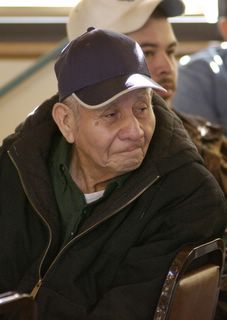 Sam Nofire...
Robert Channel...
Orville Neugin...
Andrea Butler...
Will Lowe, counting the cookies to break time...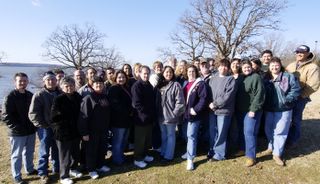 Entire gang, freezing...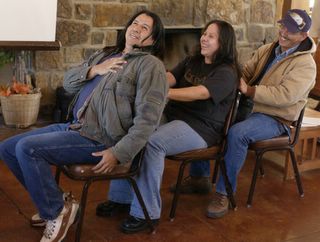 Robert, Becky, and Robert, strapped into automatic chairs...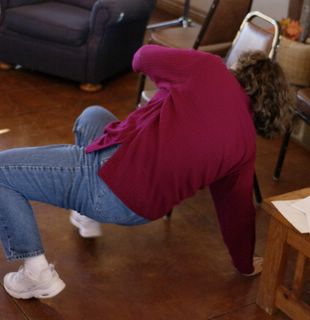 Chrissie Moore, water-skiing on the carpet...
Everyone smiling...END